Ralph's 1956 Ford F-100 Custom Cab pick up at the Deering Estate Auto Show

Do I want to bring my car out today?
Why three?
Because I have an inherent distrust of weather forecasts.
Weather Underground – Today's weather
NBC 6 – Today's weather
Local 10 – Today's weather

FOR EACH VEHICLE AT ALL AACA CLUB EVENTS
A FIRE EXTINGUISHER IS REQUIRED.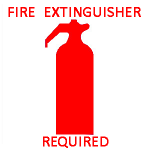 YOUR VEHICLE WILL NOT BE ALLOWED ONTO THE SHOW FIELD WITHOUT ONE.
We are guests of these locations and the events are tentative and are subject to change or cancellation.
_______________________________________________________________

October 20,21 & 22
Registration is open for the Lake Mirror Classic.
Registration and the concours application process closes September 17th 2023.
"Hot Rod Rendezvous" Friday, October 20th 5p-9p

Featuring true hot rods, street rods and special interest race cars around beautiful Lake Mirror at sunset and into the evening

"Downtown Open Car Show" Saturday, October 21st with Opening Ceremony at 10a through 3p

Amazing vehicles throughout historic downtown Lakeland creates an incredible experience

"Lake Mirror Classic Concours d'Elegance" Saturday, October 21st 10a-3p

The unique setting around the Lake Mirror promenade along with the grandeur of historic, world class automobiles will create lifelong memories

"Lake Mirror Classic Road Rally" Sunday, October 22nd with an 8a driver's meeting
_______________________________________________________________
October 28th BOPC Car Show in Auburndale Fl.
_________________________________________________________________________
October 28th – SSP – 6TH ANNUAL FOOD FESTIVAL: CAR, TRUCK & MOTORCYCLE SHOW
___________________________________________________________________
Deering Estate Vintage Auto Show
November 5th
_______________________________________________________________________________